DiningBuddy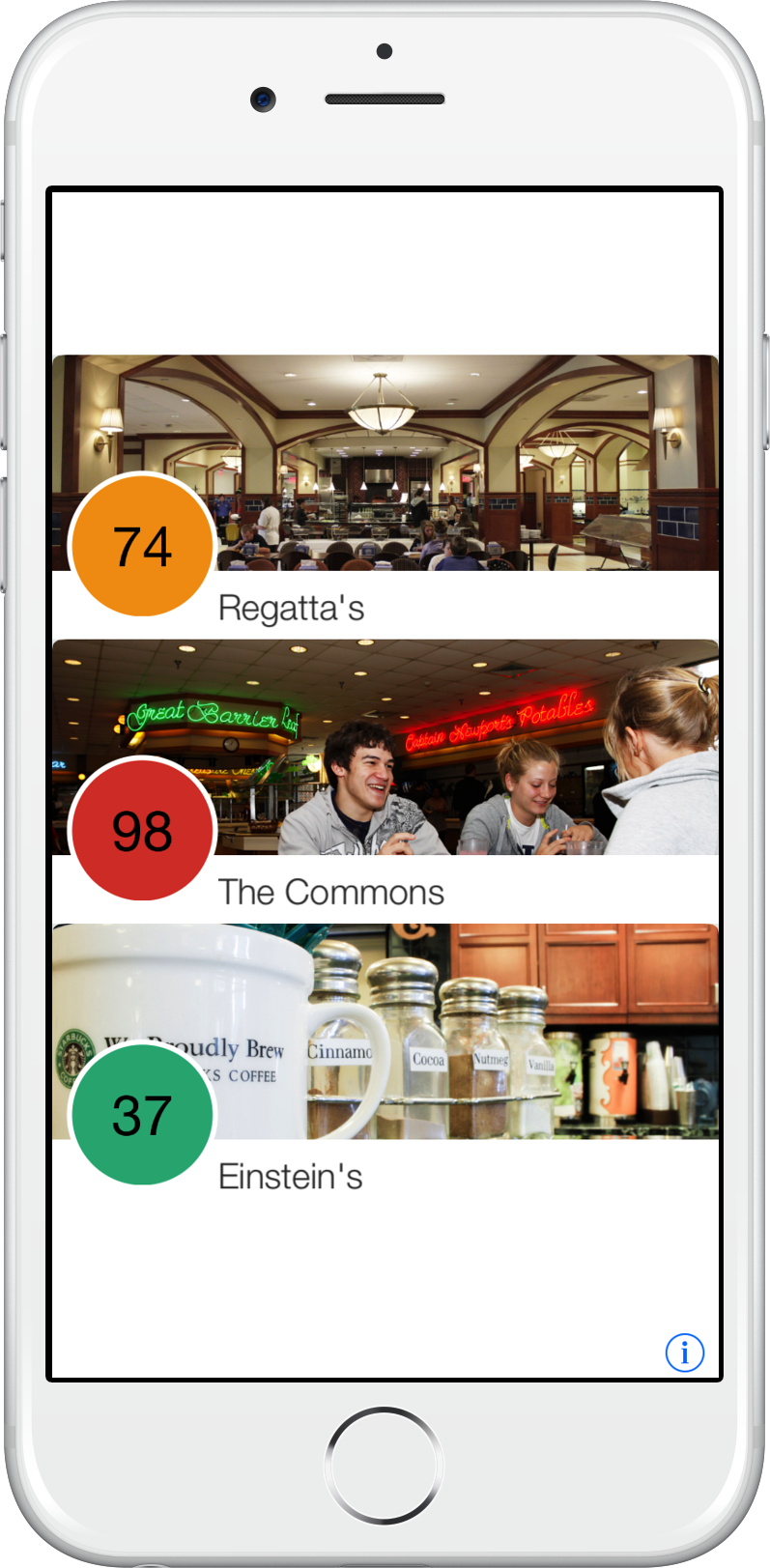 DiningBuddy is a social dining experiment created for Christopher Newport University.
The goal of the project is to create a social dining experience on campus that allows students to share information about the dining halls from their smartphones.
By using the location services of these devices and a digital GPS coordinate-based map of campus, it is possible to determine how many students using the app are present in a dining hall at any given time. By combining this data with information provided by students about how crowded their dining hall is, the service attempts to make a prediction about the overall status of the location.
For more information: see the about page.
Recent Activity
Regattas
Commons
Einstein's
Get the App

You can download DiningBuddy for iPhone or Android.
Get Support

Please contact me with any issues you discover when using the app: I'm open to all suggestions and feedback. You can reach me by email ( ad@mfendley.com ) or on twitter ( @gravity_low ).

You can also discuss the service on CNU's subreddit: http://www.reddit.com/r/CNU/